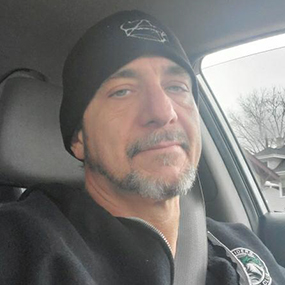 I moved into the Safe Place in 2014, after yet another treatment program. My second that year. I was terrified of not being able to stay clean and sober. I was met with respect by the staff; I wasn't just a number. They opened their doors to me. See, I was in pretty bad shape. I had handed away my business to drugs and alcohol. I didn't have much money, and, as you can imagine, I had alienated myself from anyone who cared for me.
I also had picked up a few charges in the process. The staff there not only opened up the doors to me, but they also gave me respect and support in all areas of my life. They told me things that I could do to be successful again and spent countless hours listening to and directing me through some of the scariest and most trying parts of my life.
More importantly, they gave me room to grow, reintroduced me to a 12 step program, and held me accountable. I can honestly say that if I hadn't moved in there, I really don't know how my life would have ended up. Today, I am back in full swing doing what I love to! I own and operate my own business, my family is back in my life full time, my youngest daughter lives with me half the time (and can trust me), and I am heavily involved in with a 12 step program.
Thank you, Safe Place,
Brain, Former Safe Place Foundation Resident
How You Can Help
Want to help support the mission of the Safe Place Foundation? Learn more about the ways to give, such as donate online, gift supplies from our list of needs, or volunteer your time.