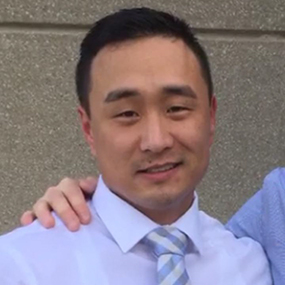 I first learned about The Safe Place when a childhood friend sought out refuge there in 2015. At that point, I had struggled with substance and alcohol addiction for exactly half my life. I found recovery in 2015 and began building a support network. I relapsed in 2016, and I was in worse shape than the other 15 years of addiction in one year.
In 2017, I found myself in jail. When I was released about a week later, I knew I needed help. I didn't know where else to go, so I walked to The Safe Place. The director of the program didn't turn me away, and I had a bed that night.
The Safe Place program outline held me accountable and helped me learn responsibility. The Safe Place introduced me to a much deeper connection to the 12 step program I had participated in in the past. Meeting the criteria of the program at The Safe Place was the first real adult challenge I had ever faced. With the support of the recovery community and the staff at The Safe Place, they helped me succeed, but more importantly, they helped me learn.
The plan of action at The Safe Place is versatile, simple, effective, and easily duplicated. Since leaving The Safe Place, I have been able to face challenges I couldn't imagine. I still visit The Safe Place from time to time, and they are always willing to help however they can.
Ben, Former Safe Place Foundation Resident
How You Can Help
Want to help support the mission of the Safe Place Foundation? Learn more about the ways to give, such as donate online, gift supplies from our list of needs, or volunteer your time.